To update the N32B firmware to the latest version, please download the N32B-Firmware-updater and the latest firmware file from our downloads page.
The process requires opening the device and resetting it.
It will remove your saved presets from the device, make sure to backup your presets on your computer.
After installing the N32B-Firmware-updater, open the app and choose the firmware file you just downloaded.
Attach a tactile button to the reset marks on the board (no need to solder it).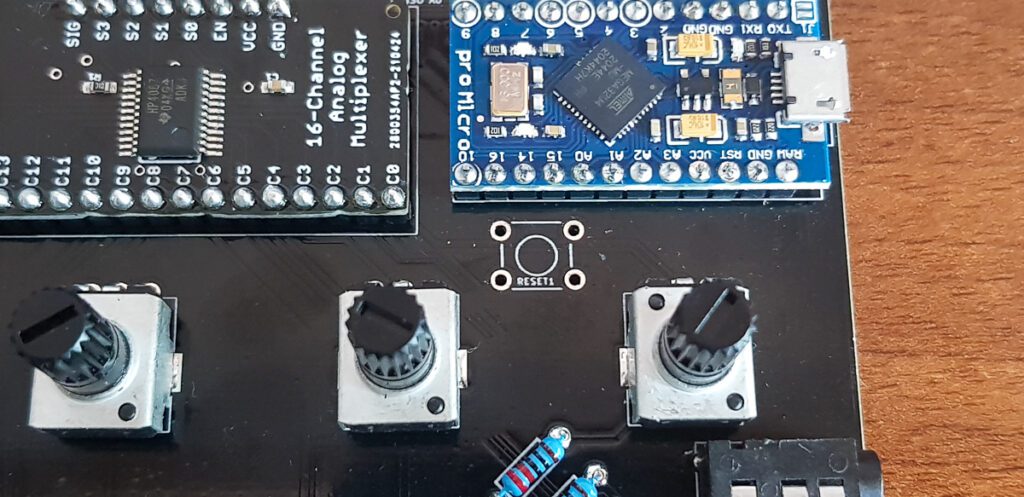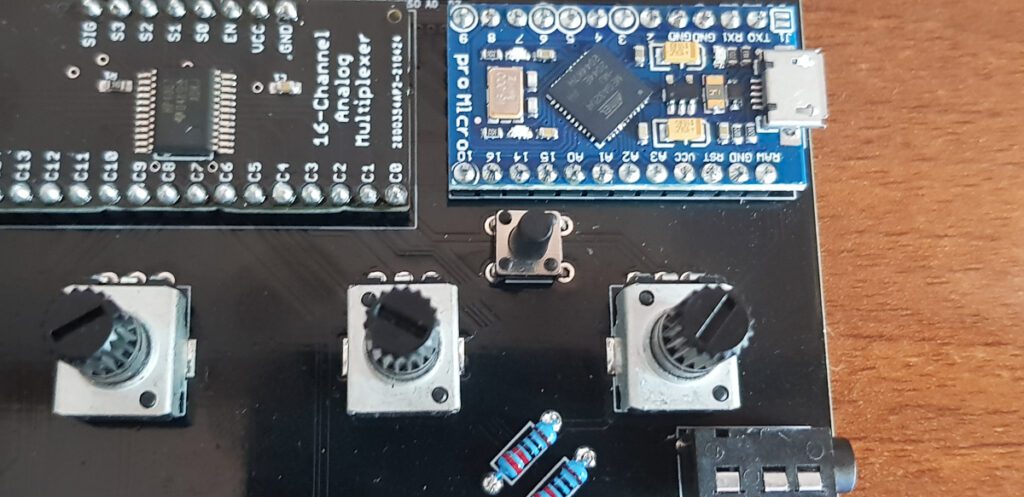 You can also use a piece of metal wire if you don't have a button. You can turn the device and connect it from the bottom part if you don't want to remove the knob caps to reach the main board.
Connect only one end of the wire, so the device won't reset itself (closing the circuit causes soft reset same as pressing a button).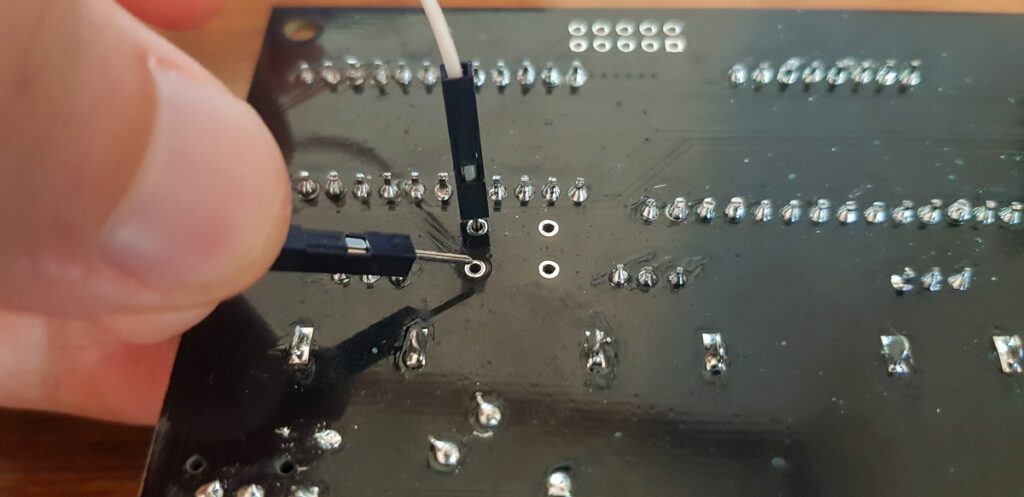 Quickly double press the reset button (or double tap the wire to connect the two connectors shown in the image above), wait 2 seconds and click the update button. The device should now reset itself.
It is advised to do a factory reset after updating to a new firmware.
To do a factory reset, disconnect the USB cable from the device, press and hold the up button, connect the USB device while still pressing the up button, wait 4-5 seconds and release the button. The display should show an infinity animation and boot up after a few seconds.

That's it. You just updated your N32B firmware.