Midi Controllers Made with Love
We create midi controllers and DIY kits.
Introducing the N32B – A 32 knobs, open-source midi controller. It is a plug and play device. With an Arduino as a core, you can write your own firmware and customize it.
Build your own, make it yours.
Our mission is to provide you the tools to express your musical ideas.
The Blog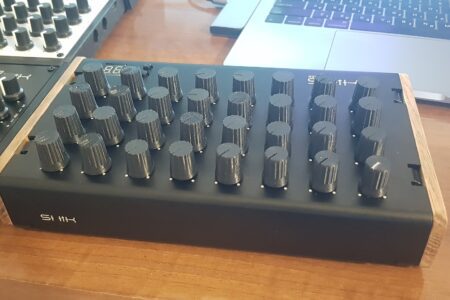 We received a lot of requests for an assembled version. Well, it is almost ready, and wanted to give you a peek at the N32B MKII prototype – which is…
Continue reading
Subscribe to our mailing list